Regular Carbon Fiber reinforced American Knuckles CLASSIC
Details
Carbon Fiber reinforced American Knuckles CLASSIC model regular size:  not a toy!

Carbon Fiber reinforced American Knuckles is non metallic therefore legal in Canada. (See note at the bottom of the page)

Very light and yet very robust, this American Knuckles is made to protect you.

NOTE: Not a low-end plastic toy fragile as a lot sold on the net. It is a personal defense weapon. May cause severe injury. Use with reserve.


*See also: the more agressive version LARGE SPIKE
** SEE ALSO THE LARGE SIZE CLASSIC MODEL.
Specifications

Material: Crafted from high density Carbon Fiber Interwoven with impact resistant ABS
Weight: 30 grams
Dimensions: 1 x 6,5 x 10,5 cm
Holes: ring size 12.5 (about the size of a 25₵ coin.

Made in Canada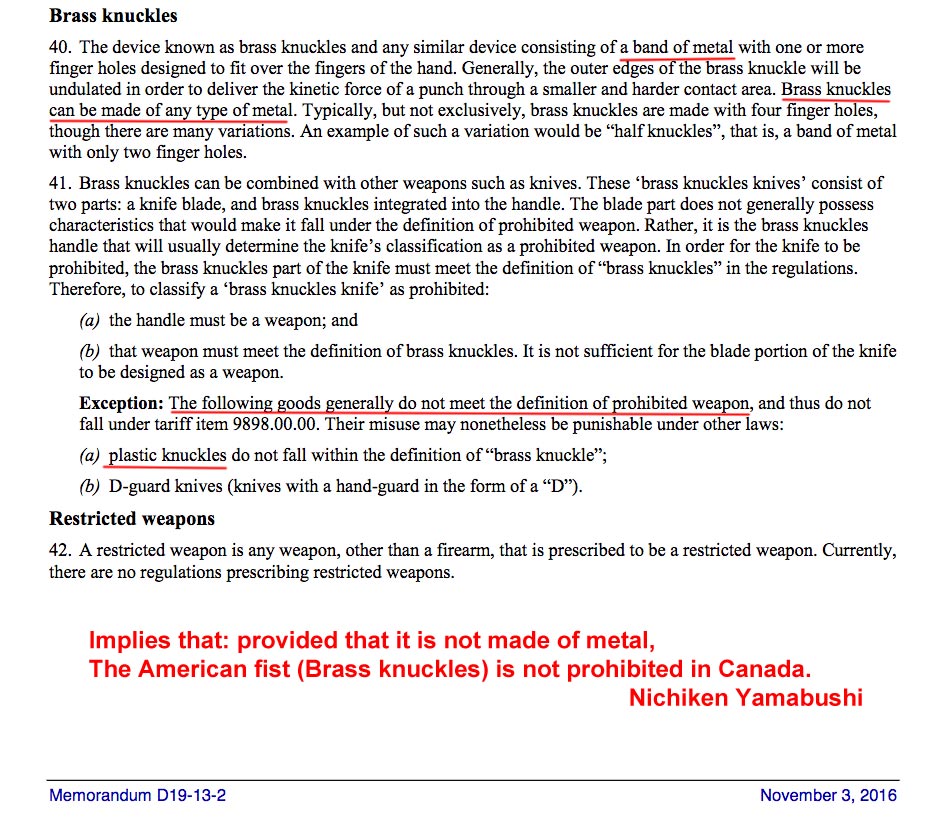 (12 in stock)

Add to cart
Brands:
Other Brands
We are dealer of much more brands that you can find on this web site. If you want something that you do not find in our catalog, katanaplus@gmail.com We will do our best to get what you want.
Category