Sharpened Full Tang Combat Dagger
Details
Full Tang Combat Dagger: for penetration and throwing!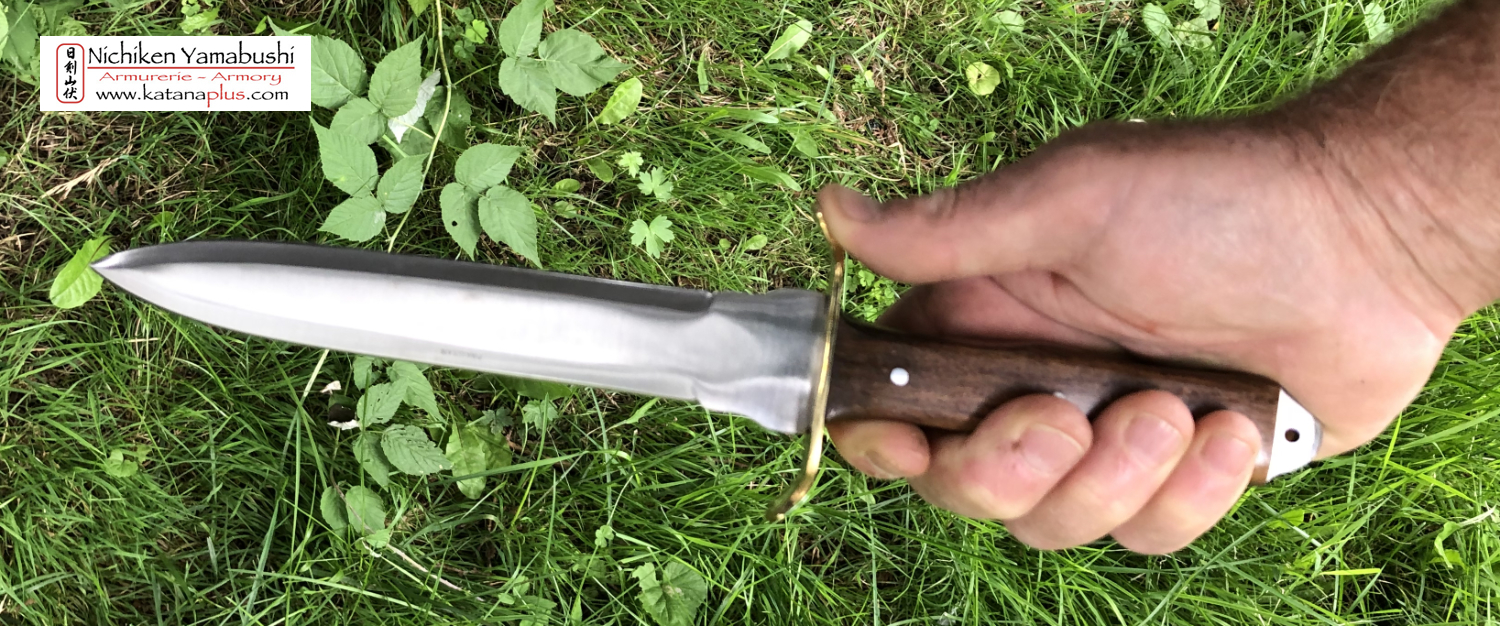 Desiring an affordable price for a solid entry-level weapon, we settled on this dagger among hundreds of models.
Its hardwood handle encircling the tang of the full-length blade with a pommel tip serving as a glass breaker. This window breaker tip is pierced with a very useful fixing hole.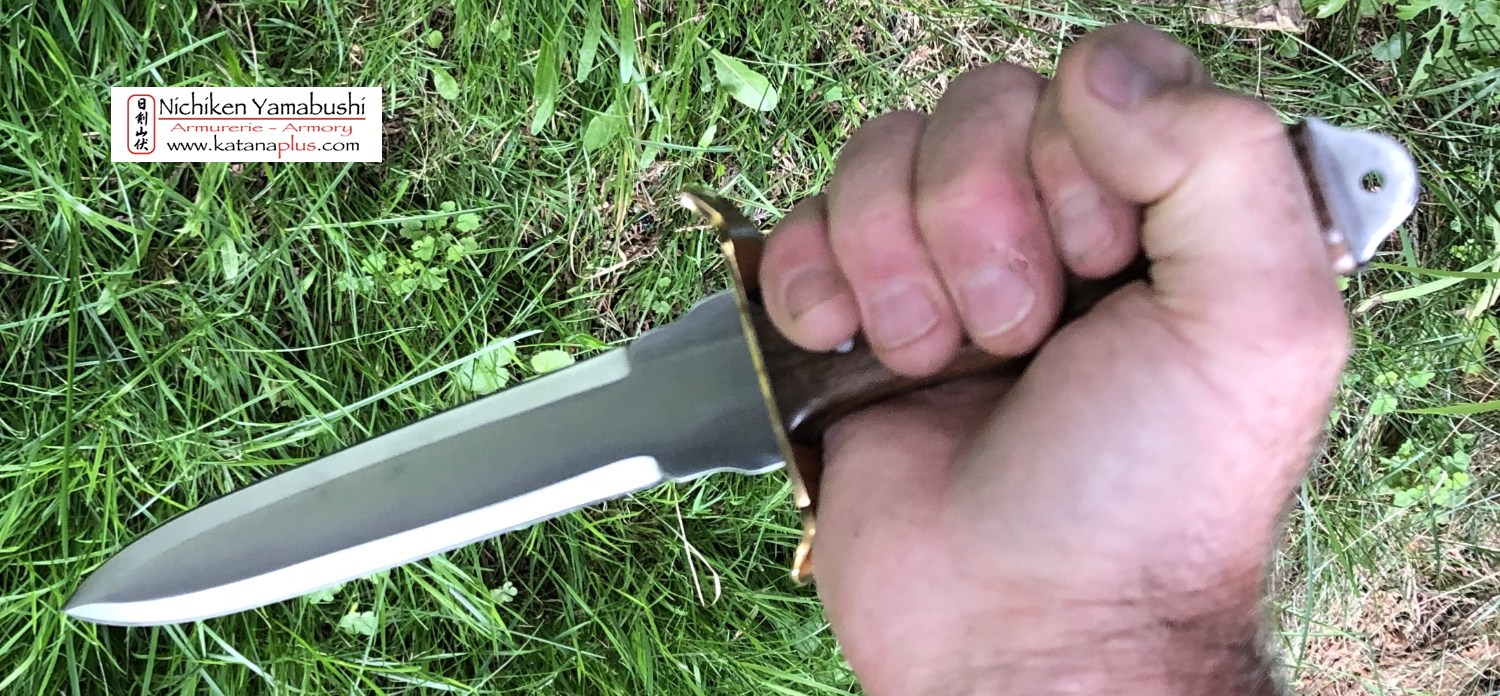 In order to improve the precision of the gesture, the solid brass blade guard allows the thumb to ensure extra stability and precision at the moment of the blow.
Comes with a brown leather sheath with leather strap to wear on the belt.

Specifications

Total length: 11" 1/2
Blade: 7" Sharpened for penetration.
Handle: 4"
Glass Breaker Tip: 1/2"
Weight: 7.5 ounces / 214 grams
Blade steel: Stainless steel
Handle: hardwood.
Guard: Polished brass.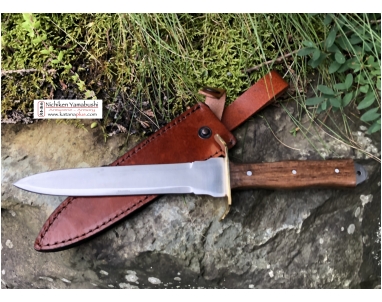 Price list: 74.99 $CAD
20% discount applied
to this item when it will
be added to cart.

29.99$
Our price
(15 in stock)

Add to cart
Brands:
Other Brands
We are dealer of much more brands that you can find on this web site. If you want something that you do not find in our catalog, katanaplus@gmail.com We will do our best to get what you want.
Category